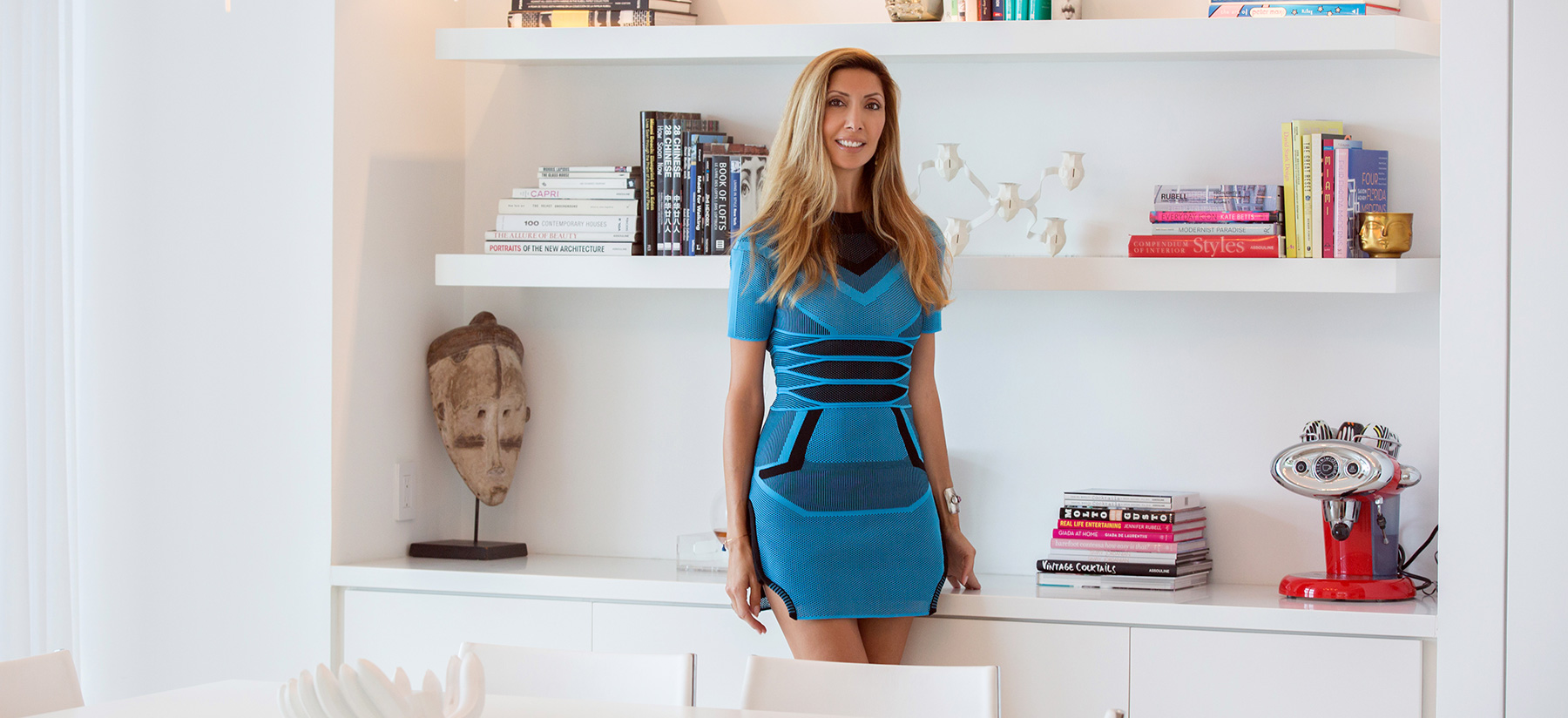 "Top 30 Women Leaders To Look Out For In 2023

The NYC Journal
"CEO of the Week

Databird Business Journal
"Toronto Life 50 Most Influential Couples

Toronto Life
"This globe-trotting innovator has many titles – CEO, Author, Editor, Cultural Curator

The September
"Rana's perspective on business and life is a fresh new take, breaking the traditional corporate mold. Upgrade is a must read for anyone not buying into the conventional wisdom.

Ali Velshi

CNN Chief Business Correspondent, Anchor, CNN-I World Business Today, Host, CNN Your Money
"Upgrade welcomes you to take a fresh approach to everything you do to get the most out of work and life.

Nelly Furtado

Grammy Award winning musician
"In the 21st century success is as much about raw talent as it is about strategy and those who have both will clearly succeed. With Rana Florida's well researched and clearly written "Upgrade" in your corner, everything from email strategies to team creation at every level will become transparent and intuitive. This tome is the manifesto for success in a way that leaves no one in your reach a loser.

Mario Batali

Critically acclaimed chef, restaurateur, award-winning author, and television personality
"Why ride in coach, when you can upgrade? A must read for a better journey through life.

Don Tapscott

Best-selling author, Wikinomics
"Creative and innovative strategies to upgrade your work and life, with 7 simple principles.

Tony Hsieh

CEO Zappos.com, Inc and The New York Times Best-selling author, Delivering Happiness
"Read Upgrade for its stories, examples, and strategies and get ready to live the life you always wanted.

Frank Toskan

Founder M.A.C. Cosmetics
"Upgrade is an a-ha book that will change how you look at life's challenges and give you tools to upgrade your life.

Toure

co host of The Cycle on MSNBC
"Rana Florida is the ultimate editor--life editor. If I'm going to listen to anyone's good advice about how to improve my approach to work and life, it's Rana. She is whip smart, endlessly creative, hysterically funny and totally real.

Kate Betts

Contributing Editor at TIME, columnist at The Daily Beast & Author of Everyday Icon: Michelle Obama and the Power of Style
"...Rana Florida to LM100 offers a new perspective that validates the concept of the Hub and Le Meridien's brand strategy targeting the creative minds.

Starwood Hotels and Resorts
"This is a good motivational read with tips and quotes that can change the way you live your life...

Ken Thoresen
"I read Rana Florida's best-selling book 'UPGRADE' when it first came out and loved it.

Prologue Lifestyle
"Florida presents the collective insights in an engaging way.

Margaret Jaworski

Success Reading List
"She has been at the forefront of creativity and thought leadership on a global scale for two decades, providing counsel to some of the world's most respected brands.

Village Gamer
"HGTV's hostess extraordinaire, Rana Florida...covers every gorgeous detail...

HGTV.ca
"...this book will transform your life, stop waiting and start by reading now.

The Collative Pro Blog
"Books2Watch, Upgrade

@BusinessBooks
"Upgrade is so inspiring and uplifting.

Pedro Hernandez

Small Business Computing
"A must read with a refreshing new approach to upgrading your work and life giving readers the tools necessary for optimizing success.

Phil Holoubek

President, LRC Real Estate
"This book will motivate you to get an Upgrade

Margaret Jaworski

Success Reading List
"It's crammed with advice on achieving total life awesomeness...

Toronto Life
"Transformative Principles Guaranteed to Deliver Remarkable Results

Dream Believe Write Blog
"In 'Upgrade: Taking Your Life and Work from Ordinary to Extraordinary,' corporate strategist and CEO Rana Florida provides step-by-step tips on how to enhance your life, maximize your productivity and achieve your goals.

Today Show, NBC
"Florida outlines her seven principles for achieving life and business goals.

Star Business Club, Toronto Star
"What I immediately loved about Rana was her fiery spirit and ambitious attitude. When I read her book Upgrade, there were so many messages that resonated with me.

Brika Blog
"Upgrade is inspiring and terrific...

Rebecca Ryan

Founder Next Generation Consulting
"Amazon #1 Bestseller Business Leadership (9-2-13)
"Amazon #2 Bestseller Business Leadership (e-book)
"Amazon #1 Bestseller Business Management (9-2-13)
"Amazon #2 Bestseller Business Management (e-book)
"Amazon #1 Bestseller Motivational Management (9-2-13)
"Amazon #2 Bestseller Motivational Management (e-book)
"Amazon #1 Bestseller Business Management & Leadership (9-2-13)
"Amazon #2 Bestseller Business Management & Leadership (e-book)
"Amazon #1 Bestseller Entrepreneurship (9-2-13)
"Out of all the books I have read, this has been by far the best...

The Collative Pro Blog
"Top Business Books Just Hitting the Bookstores

Soundview Executive Book Summaries
"In her new book, Upgrade Rana Florida comes with a more practical approach.

Management Book Blog
"...unique and excellent read...

Microsoft Dynamics
"In her new book, Upgrade, Rana Florida aims to provide readers with the tools to achieve success in work and life.

The Globe and Mail
"Book of the Month for September

New York Women's Business & Leadership Book Club
"It gathers best practices from CEOs and other business executives, as well as entrepreneurs, innovative thinkers and creative leaders.

The Globe and Mail
"We could all use an upgrade!

800 CEO Read
"The book to read this month.

Leslie Roberts, Global News
"That book, is a life manual, dolling out strategies for success...

Shinan Govani, National Post
"The show with Rana was magical - a very powerful and profound interview - so glad to share her work and voice with our global audience.

Julie Ann Turner

ConsciousSHIFT
"'Upgrade' explores the philosophies that have helped well-known figures — like Bill Clinton, Andre Agassi and Nelly Furtado — attain success both professionally and personally.

Elizabeth Palermo

Business News Daily
"Is there anything more enticing than a promise to make your regular old life extraordinary?

Paige Dzenis

Fashion Magazine
"Great book; if you have inhibition about pursuing your life's passions this book is an intellectual guide for you.

Dharan Prakash

Good Reads 4 of 5 stars
"Extraordinary book

National Post
"Everyone should read Upgrade to improve their work and lives.

Ralph Schulz

President and CEO, Nashville Area Chamber of Commerce
"Awesome blogger

The Huffington Post
"Great advice!

Elizabeth Palermo

Business News Daily
"Author Rana Florida explains the power and necessity of collaboration in the marketplace.

Fast Company
"'Upgrade ' explores the philosophies that have helped well-known figures...

Elizabeth Palermo

Mother Nature Network
"Florida is also one of the leading thinkers on trends that are shaping the future of work...

Artefact
"A dynamic and powerful woman

Elle AyoubZadeh

Prologue Lifestyle Inc.
"The accumulated wisdom appears in her new self-help book Upgrade: Taking Your Work and Life from Ordinary to Extraordinary.

Courtney Shea

The Globe and Mail
"I am feeling upgraded already!

Amoryn Engel

National Post
"... stylish six-foot-tall blond with a brilliant smile and a mind to match, it made perfect sense that she would be publishing a book...

Bal Harbour Magazine
"Rana's voice is refreshing--as real as a memoir and a great vessel for this self-help and business book wrapped up in one easily-digestible package.

David Hershkovitz

Paper Magazine
"Her book rises above the somewhat-predictable list of seven key principles, thanks to her inquiring mind, diverse background, interviews with fascinating people, solid research, and honest, practical approach.

Harvey Schachter

The Globe and Mail
"Upgrade offers very solid advice backed by positive psychology and anectodal support from an impressive list off well-known interviewees noted for either their performance excellence or impressive innovation.

Donald Officer and Kelly Okamura

Praxis Strategic
"...compulsively readable book...

Elizabeth Weiss McGolerick

She Knows Parenting
"Upgrade provides the keys to making small changes in work and life which will elevate you to a level of greater happiness and fulfillment...

Next Big Thing
"...I found myself agreeing with her findings as well as picking up additional insights...

Ken Thoresen

Microsoft Dynamics
"...really inspiring...interesting and enjoyable read, and may just help you change your life.

Alana Mander

Dream Believe Write
"The Jordanian glamazon...is a trifecta of beauty, brains and branding.

Le Travelist
"Business Hardcover Bestseller

Tattered Cover (largest US independent retailer)
"A Must Read

CGA Magazine
"Books You Should Read

Business Traveller
"Career Suggested Reading

Elle Magazine
"Suggested Reading

Camarillo Public Library
"getAbstract recommends her insights to those seeking to make positive life choices.

getAbstract
"Recommended Reading

Forbes Russia
"Knew it would make an impact on me, didn't know it would be this big.

Kathryn Buford

Silicon Angle
"...a very interesting book...

Business Learning Solutions
"This charismatic and best-selling author is inspiring & a true example of someone who is running their own race.

Prologue Lifestyle
"Your story, ideas and thoughts are truly inspiring...

The Collative Pro Blog
"What I love about this book is that the author has interviewed many highly successful people from all walks of life. I enjoy reading about other people's journeys and she has captured a lot of really great life lessons from these people.

Kim DuBrul

Power Coach
"...the strongest and most practical chapter discusses time management and offers concrete suggestions...getAbstract recommends her insights to those seeking to make positive life choices.

Business Today
"I enjoyed UPGRADE and highly recommend it. It's not a how-to business or self-help book, it's an enjoyable read for anyone who likes to get an upgrade.

Elle AyoubZadeh

Prologue Lifestyle Inc.
"...your advice worked!

James Wallman, Author

Stuffocation
"Recommended Reading

Book Vibe
"An excellent food-for-thought book, perfect for CEO's and the average Joe to help them improve business and personal life. A definite must read!

Noelle Walsh

Good Reads 4 of 5 stars
"...a smart, breezy book.

Chris Crispy Garrah
"Editor's Pick, Small Business

The Globe and Mail
"Recommended Summer Reading

The Transition Network
"A creative powerhouse...

The Clever Life
"...hostess extraordinaire Rana Florida shows you how to pull it off practically overnight.

HGTV
"In her new book, Upgrade, Rana Florida aims to provide readers with the tools to achieve success in work and life. It gathers best practices from CEOs and other business executives, as well as entrepreneurs, innovative thinkers and creative leaders.

The Globe and Mail
"Richard and Rana Florida, the intellectual power couple behind the Creative Class...

Portshoppingspree.com
"This book is a must read...

The Collative Pro Blog
"Some three weeks later and I still get notes of congratulation about Startup City: Miami. Rana, Richard and the entire Atlantic team did such a great job. Incredible!

Matt Haggman

Program Director, John S. and James L. Knight Foundation
"Good advice from Rana Florida

JJ Ramberg

Host, MSNBC Your Business
"...this is a really great book...

Alexandria Pampadour

Luxeha
"She's a media-savvy corporate powerhouse (read: Global CEO), best-selling author, passionate philanthropist...

Rebel Mama
"When I think of women who are smashing the glass ceiling, Rana Florida is top of mind.

Truly Modern Beauty Magazine
"Cool Girl, Rana Florida.

Vogue Magazine